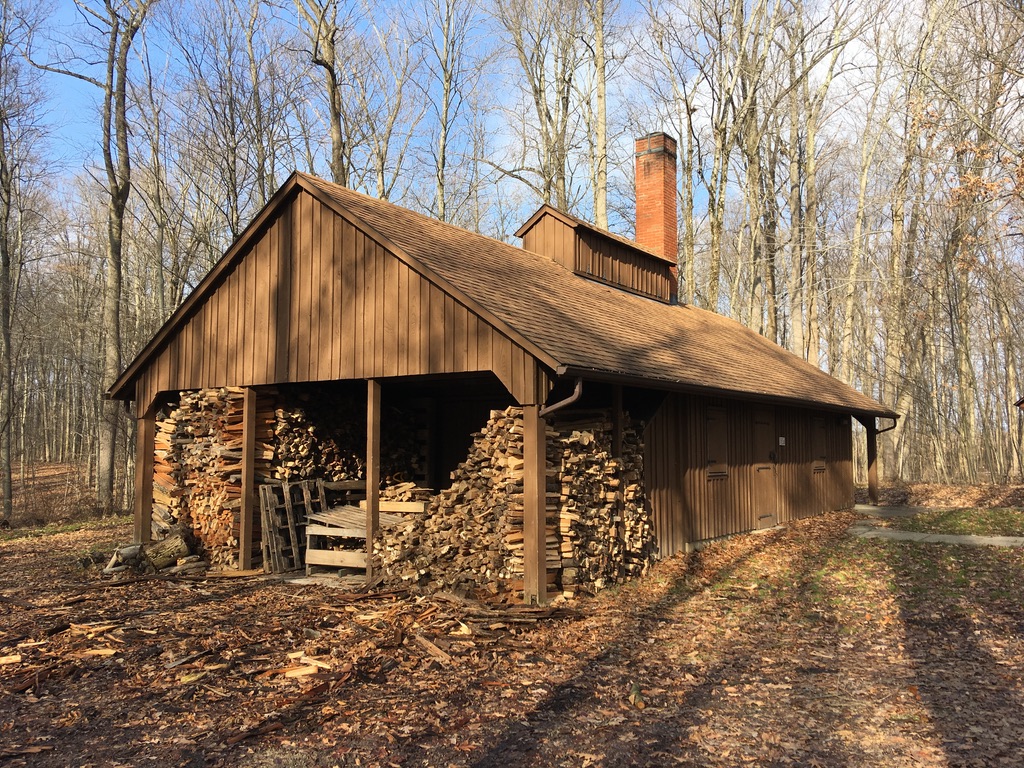 Friends of the Foundation,


Please join us as we meet SUNDAY, March 3rd at Swine Creek Reservation to take advantage of the Geauga Park District's free Sap's-A-Risin'! program. 
(Please note that this activity is taking place on a Sunday.)

First we'll meet at 10:30 a.m. for a refreshing walk exploring the park's trails.

We welcome those who attend to stay for the free demonstration of Geauga County maple sugaring and related activities. It is a continuous demonstration that begins at 12:00 noon and runs to 4:00. You can begin and end participation at any time.

More detailed information is provided below. 
From the Geauga Park District website: 

This 412-acre park, situated in the countryside among Amish farms, features Geauga Park District's sugarbush and offers access to the south section of The Maple Highlands Trail. Eleven trails total 6.1 miles.
Sap's-A-Risin'! Program:
Visit Geauga Park District's sugar house, sugarbush and lodge for a sweet taste of how maple sugaring methods have evolved from the Native American tradition to modern methods! Help gather sap in the sugarbush with a horse-drawn sap sled, experience the tapping, gathering and boiling methods used throughout history, see sap boiling in the sugar house and taste some maple syrup, then warm up with live music by The Real Deal String Band and maple treats in the lodge. The free program is also held March 10 and 17.
Habitat:
These meadows are full of life. Abundant summer wildflowers, such as asters and goldenrods, attract butterflies and many other insects. Low, dense plant growth provides cover for a variety of small mammals and nesting birds, including meadowlarks and bobolinks.
Forests cover much of the park with many kinds of trees. Small streams divide the woods into upland and lowland, where a rich variety of wild plants and animals can be enjoyed year-round. Thirty-two acres of the park are managed as an operating sugar bush.
Along Swine Creek, walnut, sycamore and cottonwood trees shade lush growths of wildflowers. Teeming with aquatic life, the creek invites stream-side exploration. Great blue heron and kingfishers are often seen, and songbirds of many kinds migrate through or nest in this valley.
Our approximately 2 mile hike should last about 60 minutes and will take place snow, rain, or shine.

Meet outside the Sugar House.

Well-behaved spouses, friends and pets are most welcome. Feel free to invite anyone who might be interested in this or future hikes.
JOIN US AT
Swine Creek Reservation
16004 Hayes Road 
Middlefield Township, OH 44062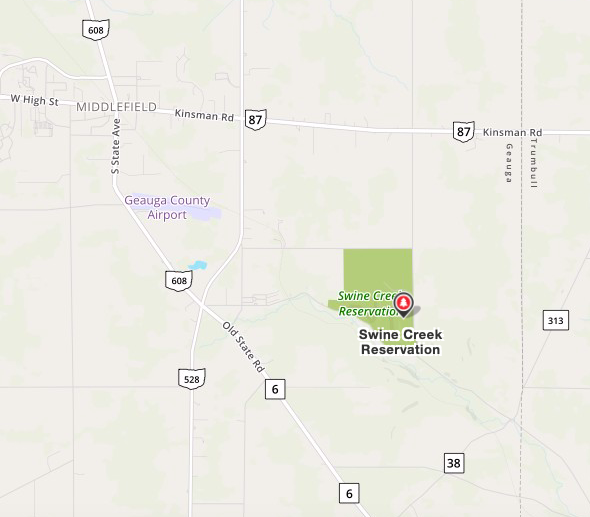 ​
Upcoming Exploration Events
2019 Schedule

Date                             Location

January                       No event

February 2nd             West Woods

March 10th                 Swine Creek

April 6th                      The Rookery

May 4th                        Frohring Meadows
 
June 1st                        Eldon Russell Park

July 13th                       Holbrook Hollow

August 3rd                   Headwaters Park

September 7th            Maple Highlands Trail

October 5th                 Observatory Park

November 2nd            Sunnybrook Preserve

December 7th             Russell Upland

The Foundation for Geauga Parks is an independent, non-profit organization created to raise money to fund community engagement with nature through education, preservation, conservation and appreciation of the unique natural character of Geauga County. We are the Foundation for all parks in Geauga County.
 
2019 Foundation Trustees:
Jeff Hyde - President
Adam Henry - Vice President
Carl Langer - Secretary 
Jonathon Green - Treasurer
Keith Corkwell
Casey Forbes
Sue Lundstrom
Heidi O'Neill
Mary Beth O'Neill
Jennifer Salo
Claudia Toth
Richard Frenchie - Emeritus Trustee
Cindi Boehnlein - Administrative Assistant & Accountant
---