In collaboration with the Geauga Park District, Nature Scopes supports the State of Ohio science curriculum for nature-based hands-on activities outdoors. The objective of the program is to encourage exploration and interaction with nature. The students quickly learn that their binoculars  can be used to view objects at distance and up close.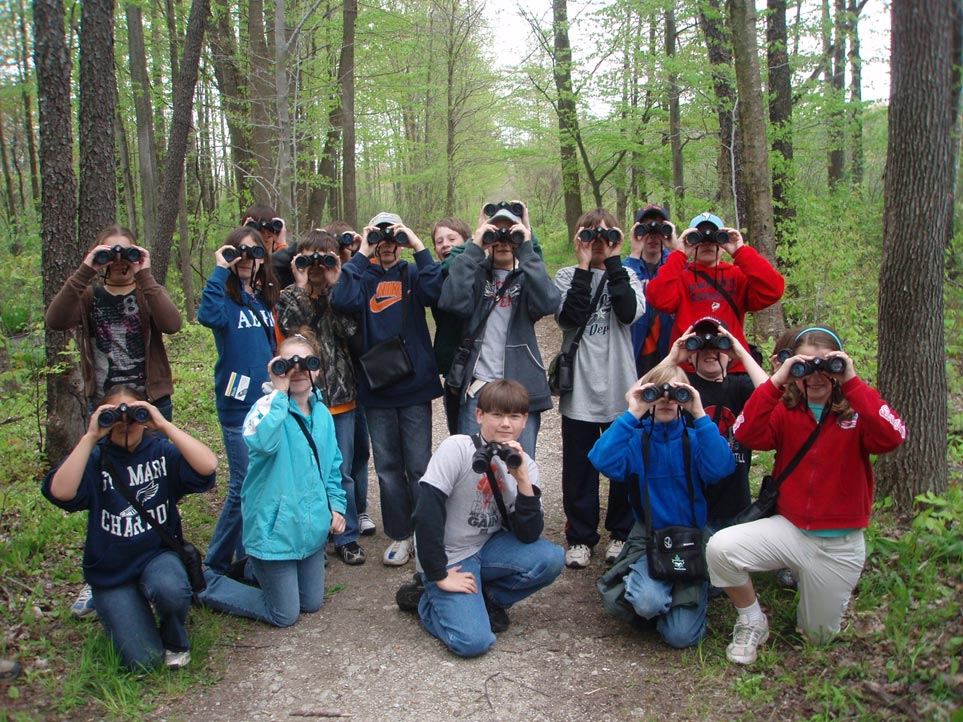 Binoculars and Field Guides
Our donations purchase a pair of binoculars and field guides for each student. These are theirs to keep, with the hope they will provide them with a lifetime of opportunities to observe and enjoy nature.
Since its inception in 2003, Foundation for Geauga Parks has purchased nearly 7,000 binoculars!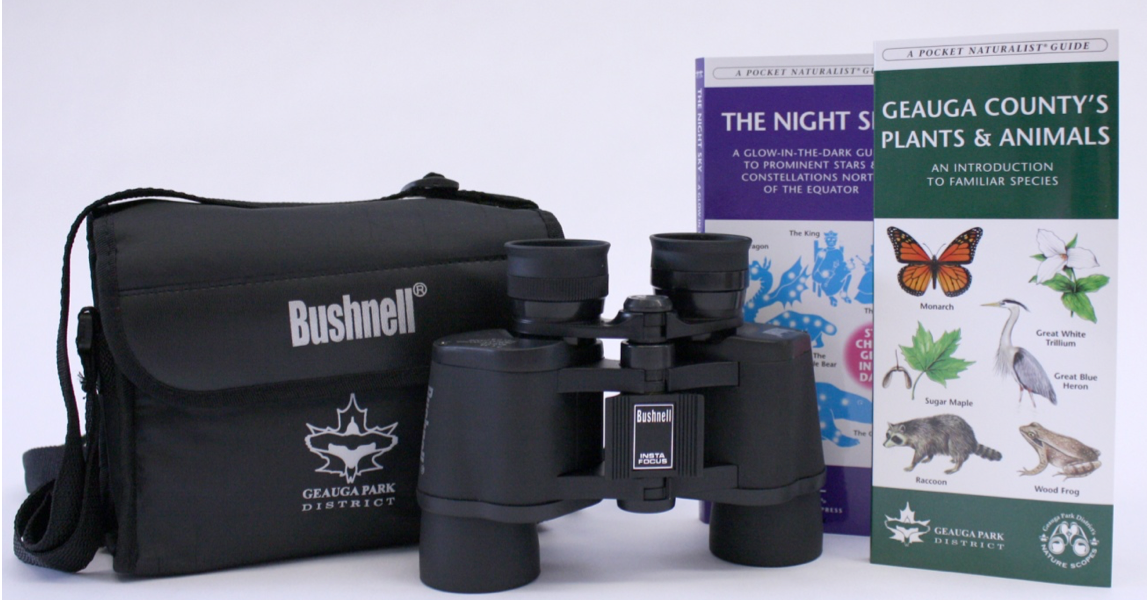 Accomplishments 
In 2017 the $25,000 we helped raise funded 100% of the purchase of binoculars for 930 Geauga County fifth grade students. With the exception of home schooled children, we achieved 100% participation among Geauga County schools!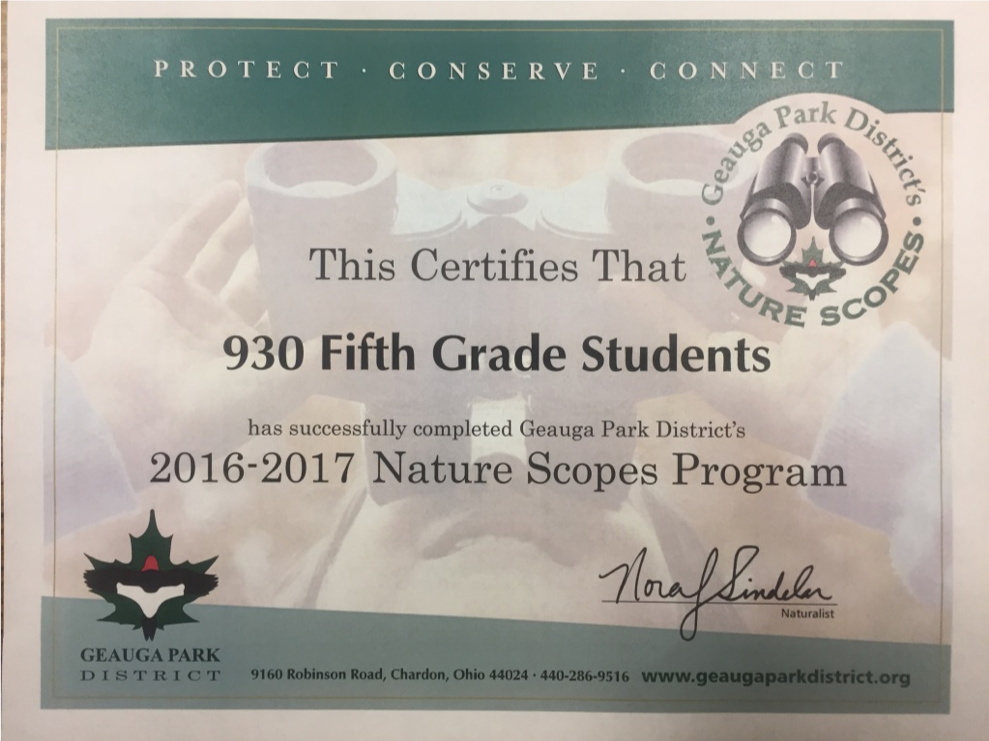 ---