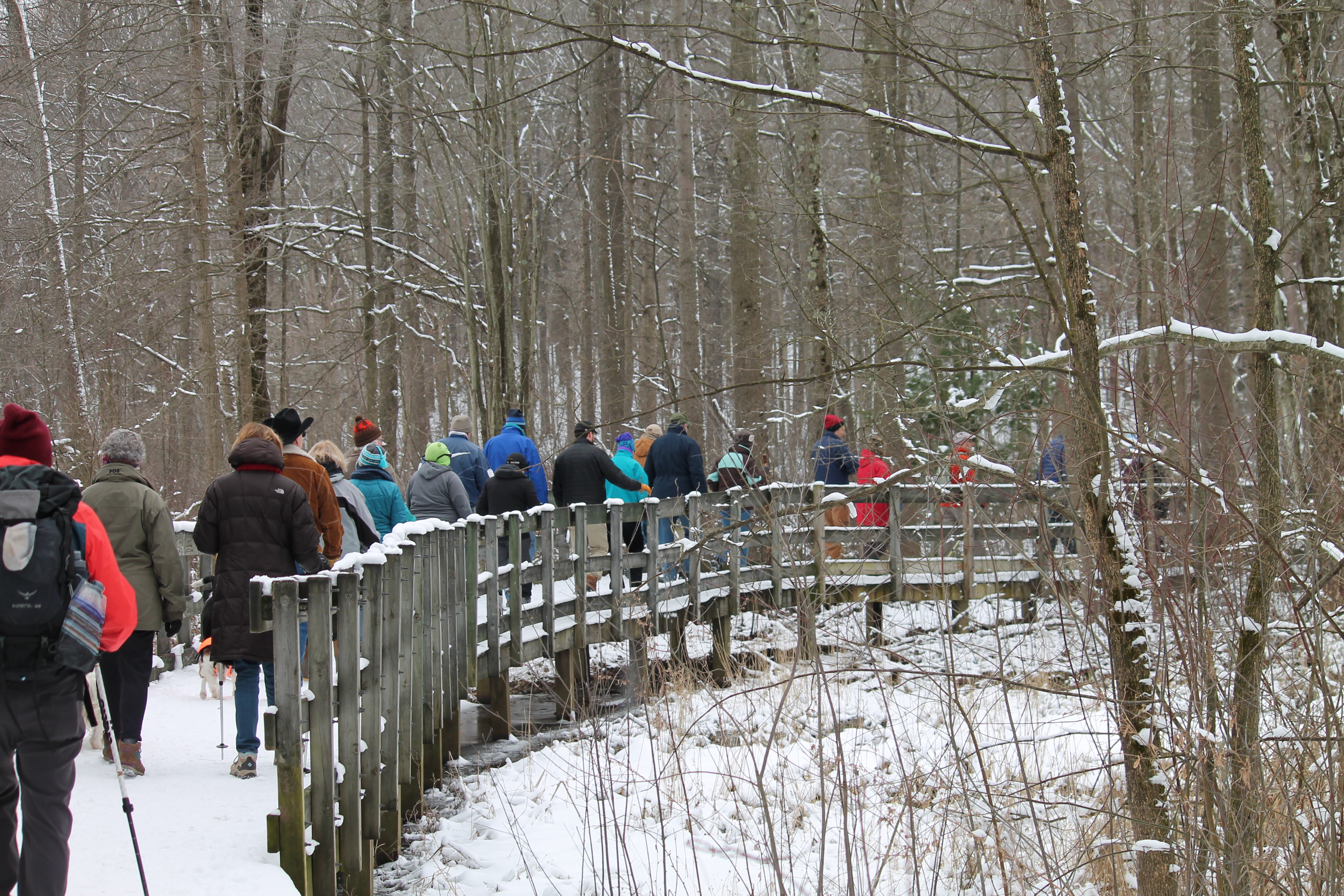 It was a sunny day on February 1st when 52 folks and some four-legged friends ventured out on the trails in The Rookery led by naturalist Dottie Drockton. This was the first hike of the 2020 Explorers Series.
This series was established as an opportunity for like-minded people to connect with each other and nature on the trails and waterways of parks and preserves around Geauga County.
Follow the latest updates on Explorers Series on this page: http://www.foundationforgeaugaparks.org/pages/explorers-series
Join us for more hikes coming up this year.
March 7 Beartown Lakes Reservation - hike
April 11 Affelder House - hike
May 2 Big Creek Park - birds & blooms with a naturalist
June 6 Veterans Legacy Woods - hike
July 11 Punderson State Park - boardwalk hike
August 1 Bass Lake Preserve - kayak with a naturalist (17 kayaks available for loan)
September 12 Thompson Ledges Park - hike
October 3 Scenic River Retreat, Munson Twp. - hike
November 7 Burton Wetlands Nature Preserve - back-country, off-trail hike
December 5 President's Pick TBA

---