Since it was established in 2003 through 2016, Nature Scopes has educated 6,164 Geauga County students. The program is continuously funded by the generous donations of park sponsors and donors, with primary support from the Foundation for Geauga Parks.

The Foundation for Geauga Parks is pleased to support top-notch nature education programs including Nature Scopes, the first binocular-nature education program of its kind in the country. And for the first time in 2016, there is involvement from every public and Catholic school fifth-grader in Geauga County, plus students at Agape Christian Academy.
Nature Scopes was established in response to research showing that close encounters with nature create a direct, personal involvement with the outdoors that cannot be matched by classroom discussion or photos in textbooks. This year-long program supplements school science instruction by providing hands-on lessons matched to the Ohio Content Standards for fifth-grade science education.
Fifth-graders participate in a total of six interactive sessions involving outdoor exploration, concluding in May with a field day where students are awarded their own binoculars and field guides for participating in the program.
A gift of $28 will provide a pair of Bushnell binoculars and two field guides for one fifth-grade Nature Scopesparticipant when he/she completes the program.
Geauga Park District Naturalist Nora Singular has participated in BinoBlitzes every spring for more than a decade, and now heads up the programming. "It never gets old standing in the forest or near a wetland," she said, "and having dozens of fifth-graders cheering with excitement when they put their binoculars up to their eyes and that little 'something' in the distance appears through the lens as clear as a can be: a beautiful bird, a green frog, or a cool water snake. It absolutely never gets old."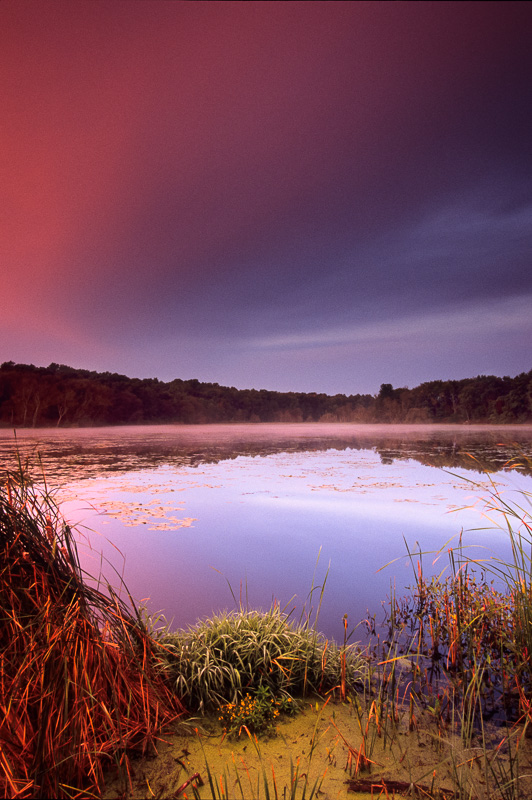 The Foundation is proud of our legacy of work associated with Geauga County's natural spaces.
---
MORE PROJECTS