Geauga Skywatchers Club is an astronomy club founded by a collaboration of organizations interested in promoting scientific thinking to the young and young-at-heart through the study and practice of astronomy.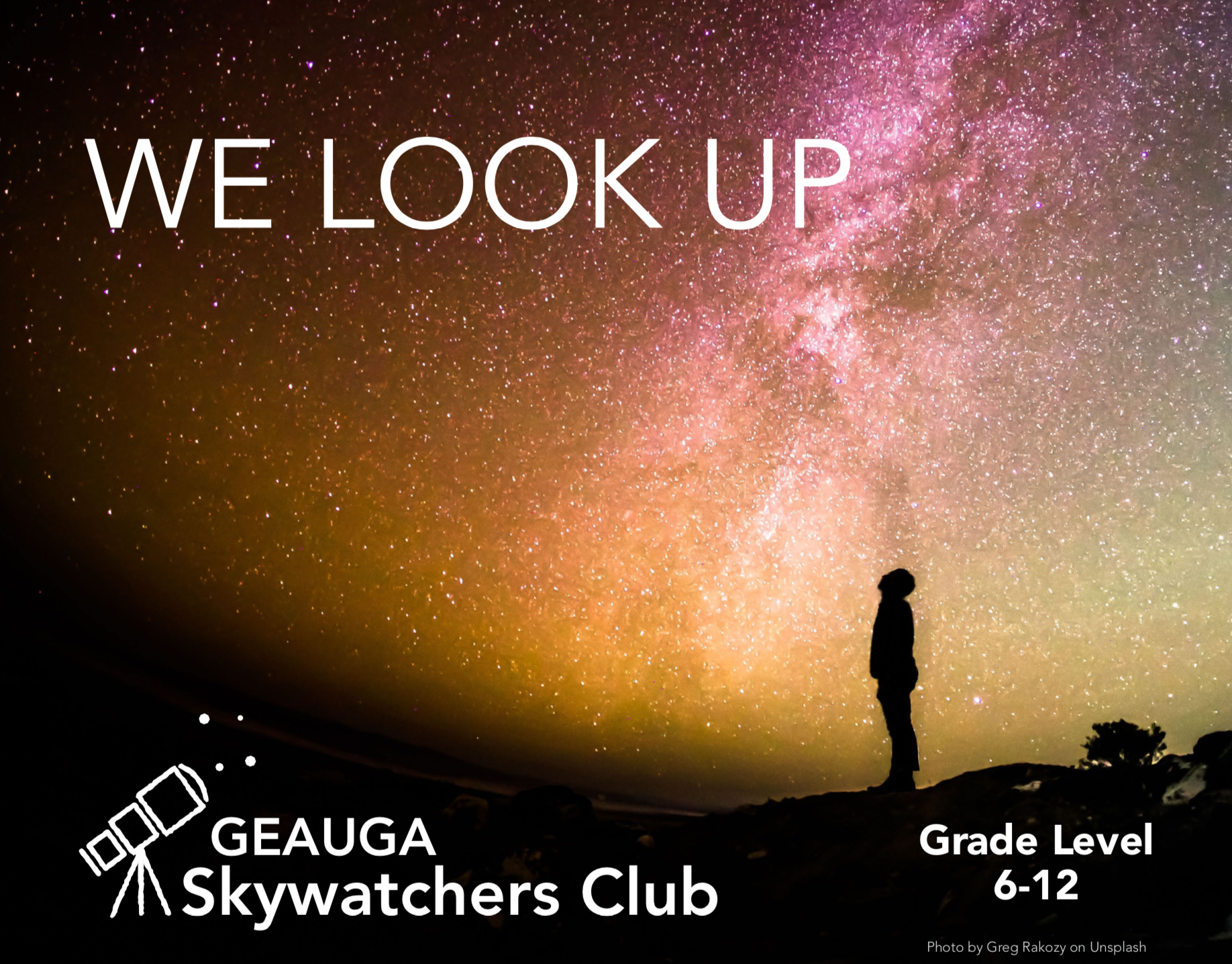 The Foundation for Geauga Parks is pleased to be the fundraising arm for the Geauga Skywatchers Club, established in 2019 through a collaboration of organizations, to provide tools and training to aid members in the practice of astronomy.
Thanks to generous supporters to the Foundation, telescopes are now available for check-out from all Geauga County public libraries.
To borrow from Geauga County Public Libraries, click here.
To borrow from Burton Public Library, click here.
The club hosts monthly meetings at libraries and Geauga parks. Activities are designed for grades 6 through 12 learning level, but interested adults are also welcome to participate. Many local experts and their sophisticated equipment are on board to help teach the wonders of the universe while honing skills in mathematics, engineering, optics, observing, reason and critical thinking, to help bright minds shine with the light of new knowledge, and inspire the next generation of working scientists by "Looking Up!"
For details about club meetings or borrowing a telescope, check partner websites.
Collaborators are Chagrin Valley Astronomical Society, Geauga County Library System, Burton Public Library and Geauga Park District.

---
MORE PROJECTS